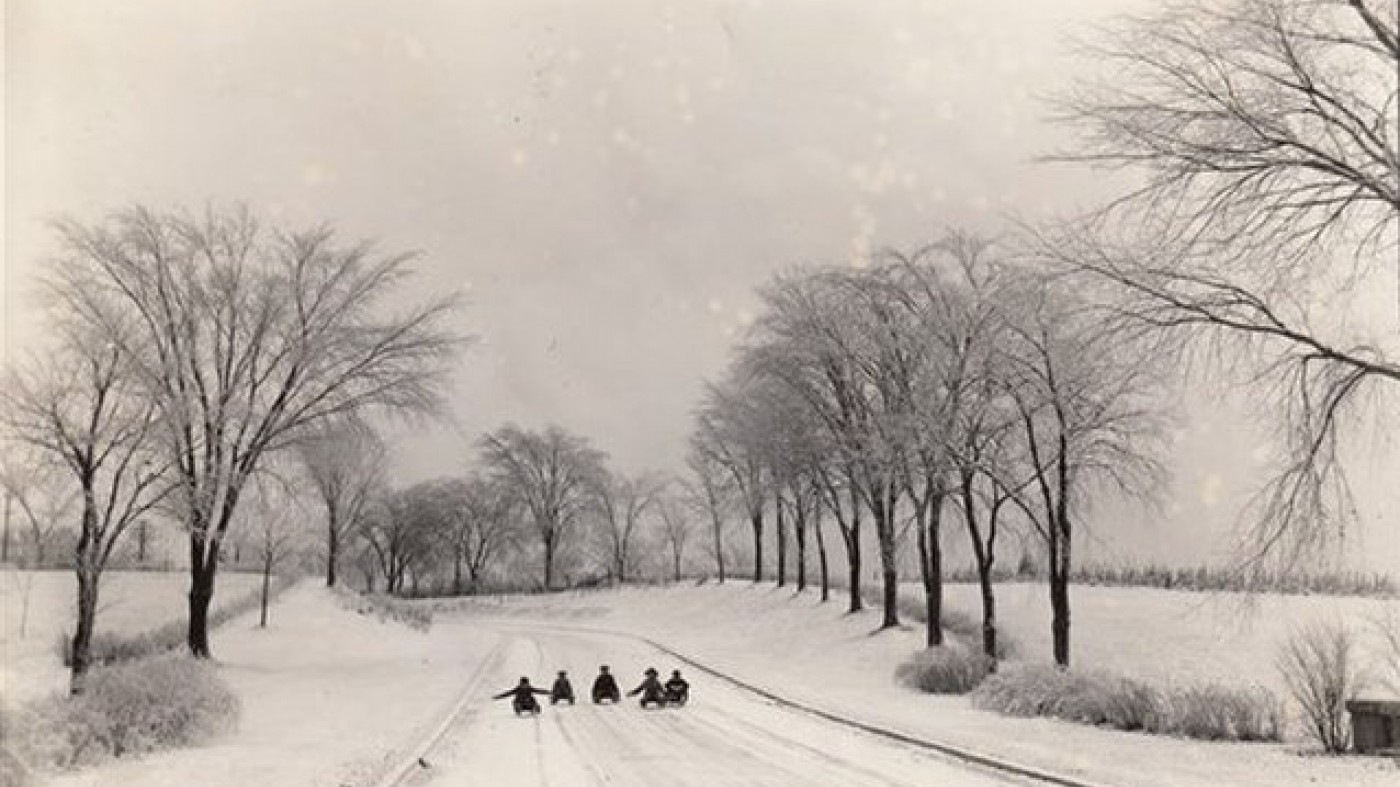 We climb the toboggan hill
next to the refinery
at the edge of town.

Our eyes squint into the low
solstice sun, shadows
bluing down the slope.

We turn away and beyond
the regular clutter of
power lines we glimpse

UNBROKEN HORIZON
GREAT PLAINS
CURVE OF PLANET

We climb onto plastic sleds
and hurtle back toward earth,
to the small city

where every tree
has been planted
by hand.
This poem was the best hometown entry of Briarpatch Magazine's 12th annual Writing in the Margins contest. We gratefully acknowledge the financial support of the Regina Public Interest Research Group (RPIRG) for this year's contest.