Meet Emily Klatt, the Dispatch's new editor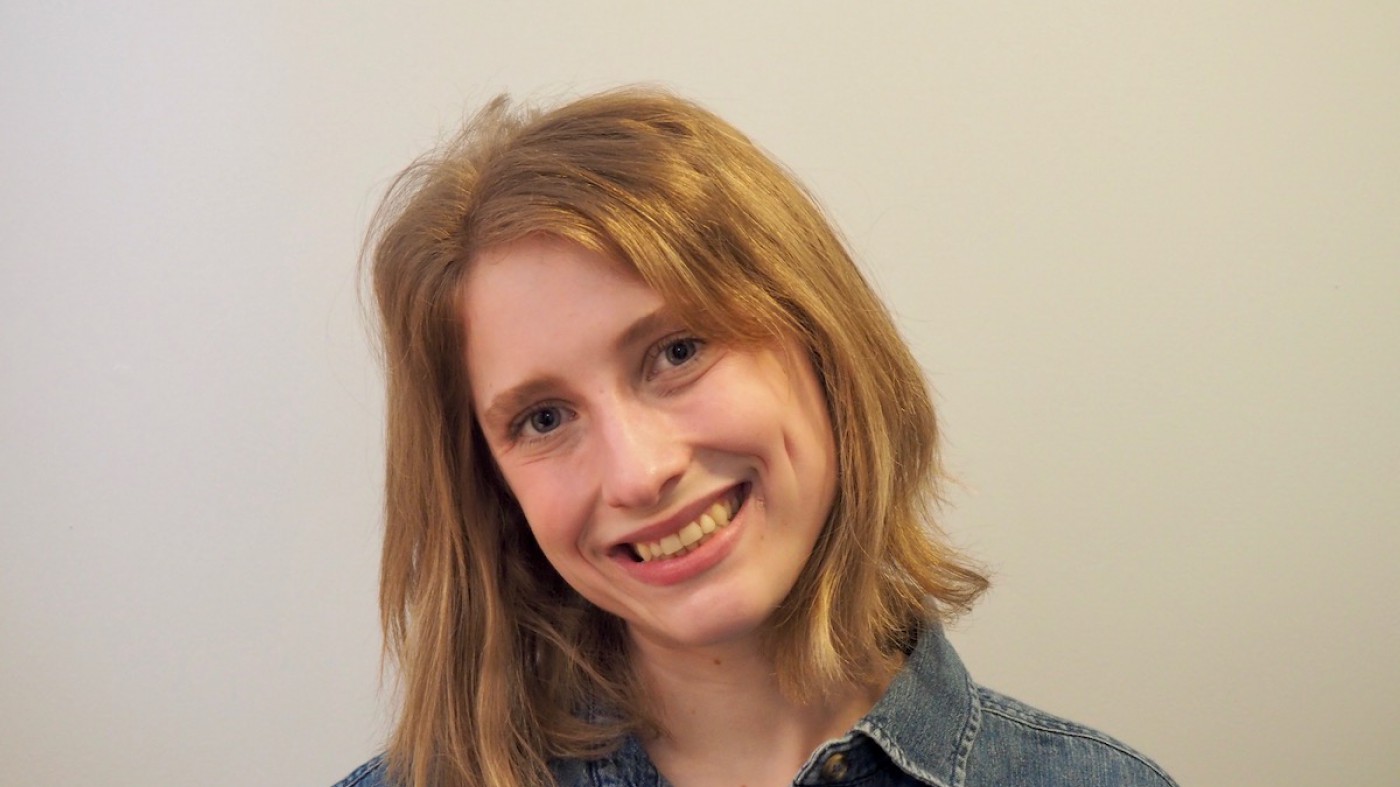 In 2021, the Sask Dispatch said goodbye to our editor of two years, Sara Birrell. In 2022, we're welcoming a new assistant editor, Emily Klatt.
Emily is a writer, editor, and crossword puzzle enthusiast from southern Saskatchewan. She has written for CBC Saskatchewan, the Brandon Sun, This Magazine, and Maclean's. You can also find her on Twitter at @emdashklatt.
There's so much room for independent, progressive media like the Sask Dispatch to grow in Saskatchewan – and we're excited Emily is joining us to make it happen. To help our readers get to know her, we chatted with Emily about her approach to journalism, her favourite work snacks, and what she hopes to help the Dispatch become.
Emily will be accepting pitches on a rolling basis for the Sask Dispatch. You can find out how to pitch by visiting our "contribute" page, and you can reach Emily at [email protected]
Why did you decide to become a journalist?
This was actually a very hard question to answer. Sometimes it feels less like I decided to become a journalist and more like I decided to write one article for my university's student newspaper in 2015 and haven't stopped writing since. "Journalist" isn't a title anyone else can bestow on you – if you're writing and reporting and doing journalism, then you're a journalist!
As a career, I'm drawn to journalism because I get the opportunity to learn something new every day while also being connected to my community. I'm a big believer in journalism as a public service.
You've worked at publications ranging from the UofS student paper The Sheaf to the Brandon Sun. What's something important you learned from those experiences?
The most important thing I learned, personally, is that being a journalist is a job, not an identity. It might be the most interesting and rewarding job in the world, but at the end of the day it's still just a job. I've spent a lot of time basing my sense of self and self-worth on my success as a journalist. I've also spent a lot of time feeling anxious and insecure because my career wasn't where I thought it should be. Journalism is an industry that really encourages people to put everything they have into their work, even if it comes at the expense of their own well-being. It's been hard but rewarding to get to a place where being a journalist is what I do but not who I am.
As editor of the Dispatch, what do you hope to contribute to Saskatchewan's media landscape?
More than anything, I hope to provide Saskatchewan writers with the support and resources they need to do the hard but necessary work of independent journalism in this province, especially writers whose stories might be ignored or passed over by mainstream media. I also hope to help grow the Dispatch's audience however I can.
What do you like about living in Saskatchewan? What do you think would make this province a better place to live?
My favorite thing about living in Saskatchewan is the solidarity that exists between different people and communities, particularly marginalized communities. This province has a long history of mutual aid, cooperation, and resiliency that I think we should all be proud of. Unfortunately, these values are often forgotten by the loudest and most powerful people at work here. There are a lot of things I love about Saskatchewan, but also a lot of ways I think we could make this a safer, healthier, and more equitable place for everyone to live: returning land, money, and resources to Indigenous Peoples; transitioning away from fossil fuels; adequately funding government services like education and health care. I can't fit everything into one paragraph.
Rapid-fire round
What do you eat or drink a lot of while working?
Trail mix and sparkling water
What's your copy-editing pet peeve?
Capitalizing Words Which Clearly Do Not Need To Be Capitalized.
What's a Twitter hashtag (or trending topic) you will always click on?
Any time "Saskatchewan" is trending in national or international news. Also anything to do with cats.
What's your favourite place in Saskatchewan?
The McNally Robinson bookstore in Saskatoon.
What's your best tip for writers pitching you at the Sask Dispatch?
Don't be afraid to reach out and ask me for help! It's what I'm here for as an editor.
What's a dream story you'd like to write someday?
A deep dive into why Saskatchewan seems to have so many more vanity license plates than any other province in Canada.