Saskatchewan police dogs keep injuring community members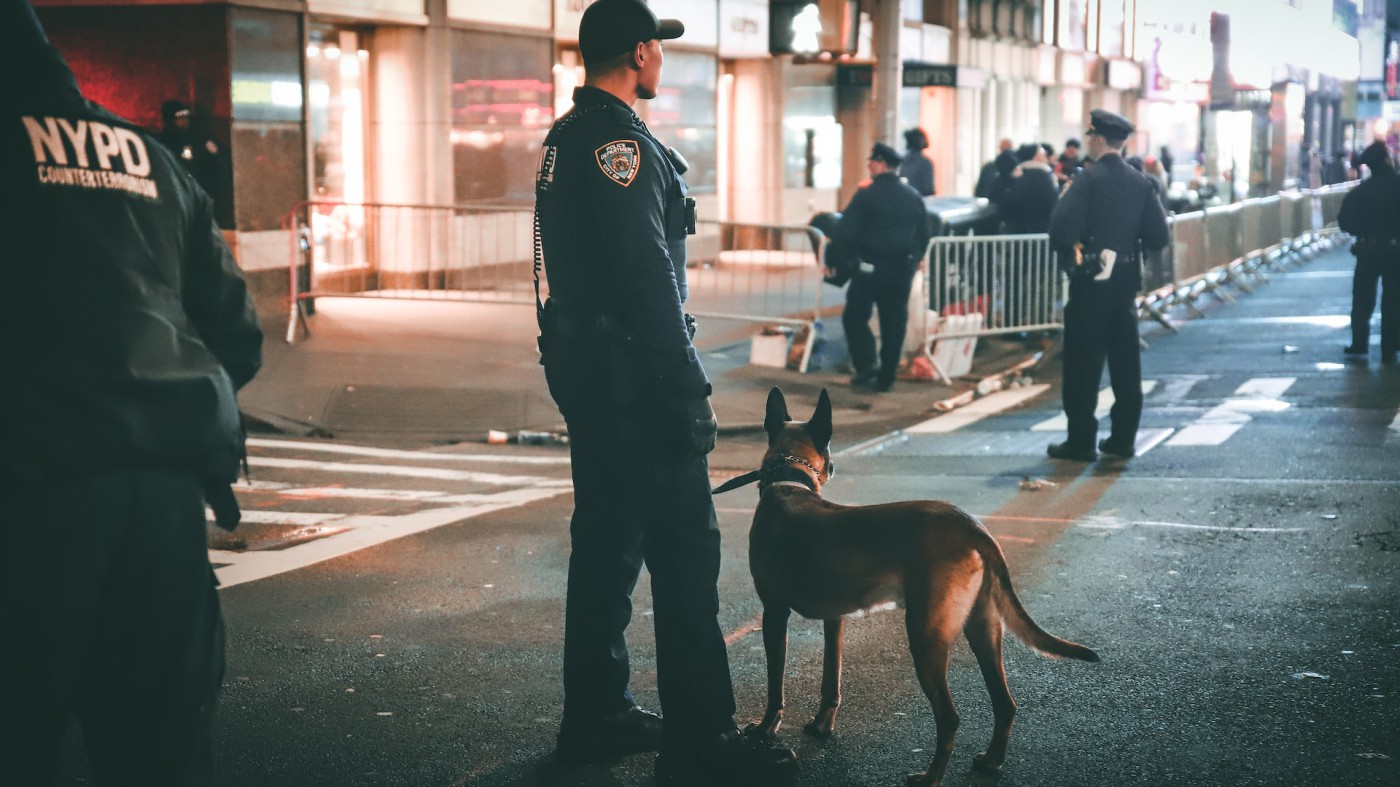 On Saturday October 1, the Regina police assaulted Roderick Asapace, a 35-year old Indigenous man, in Regina's inner city. Asapace was walking down the 1000 block of Angus Street when a police officer and his police dog approached him. He held up bear mace and began running away from the police when the officer unleashed his dog and ordered it to attack him. The dog bit him and dragged him by his arm as the officer watched and pointed a Taser at him.
The police officer proceeded to taser Asapace twice, arrest him, and charge him with assaulting a police officer, carrying a concealed weapon, and injuring a police dog, among other charges. The police later brought him to the hospital to treat the wounds he suffered from the dog bite and Taser. Asapace did not respond to a request for comment.
The arrest was recorded by a bystander and posted to Facebook in a video that shows the police dog brutally dragging Asapace by the arm for at least a minute and a half. Soon after, the Regina Leader-Post covered the arrest in an article that focused on the well-being of the police dog, titled "Police dog 'doing ok' after being sprayed with bear mace in weekend incident."
A couple of days after the assault, the Regina police issued a press release claiming that Asapace was acting "suspiciously" when they approached him and that he was holding bear mace "in a threatening manner." The Regina Police Service wouldn't comment on Asapace's case because it is before the court.
In 2021, the Regina Police Service deployed police dogs 22 times, all of which resulted in the injury of a community member.
Nêhiyaw writer and community organizer Erica Violet Lee says that instances of police violence against Indigenous and Black people are frequent, but often don't make the news. "You hear those stories every single day in our neighbourhoods," Lee shares. Lee is from the inner city in Saskatoon where she says there is always a high police presence. She's had her own run-ins with the police and every day she hears more stories of police profiling and assaulting her friends, neighbours, and community members.
"Folks know not to call the police because if you call the police, somebody will end up hurt," Lee says. She explains that the police patrolling Indigenous and Black neighbourhoods and assaulting Indigenous and Black community members is part of the ongoing settler-colonial occupation of Saskatchewan, whether it's aggressively searching Indigenous youth for simply being outside at night or more explicitly violent attacks like Asapace's.
Saturday's assault wasn't the first time police unleashed their dogs onto community members they deemed to be "suspicious." In 2021, the Regina Police Service deployed police dogs 22 times, all of which resulted in the injury of a community member. And in May, two Saskatoon Police officers were charged with aggravated assault for ordering their dogs to attack community members.
The first assault took place in 2019 when an officer unleashed his police dog on Justin Soroka while he was being restrained by multiple officers. Soroka suffered a rupture to his Achilles tendon and had to undergo 45 stitches, 56 staples, and six months of surgeries and healing because of the attack. One year later, in 2020, another police officer unleashed another dog on a man in order to arrest him.
In a press conference about the two aggravated assault charges, Saskatoon Police Service Deputy Chief Mitch Yuzdepski said that police dogs are trained to default to "as full of a bite as you can possibly get" when they're unleashed onto a community member. "When a dog engages someone […] they're trained to actually bite and hold on. And, you know, if I have a training sleeve on, for instance, I can actually pick the dog up while he's holding on to my arm and swing the dog around so the dog doesn't release that grip."
"You hear those stories every single day in our neighbourhoods," Lee shares.
In 2013, Lee's friend Sheila Tataquason was also attacked by a police dog. Tataquason was in her yard when the Saskatoon police ordered their dog to attack her, wrongfully accusing her of committing a robbery in the area. She suffered puncture wounds requiring stitches, and now deals with anxiety as a result of the assault.
Tataquason sued the Saskatoon police for $20,000 in damages, but the judge dismissed the case because under Section 10 of the Saskatchewan Police Act, officers are not liable for damages caused during their work so long as they are acting in good faith.
In the '80s, a series of complaints about the use of police dogs in Saskatchewan resulted in the creation of the Faris-Currie report, which advised the revision of training manuals, a review of all canine team reports, the change of retraining of staff, and the establishment of guidelines that all dogs must be on-leash unless there is a serious crime or endangerment of life.
And in 2017, the Saskatchewan Coalition Against Racism renewed the call for the police to review their use of canine officers after two bystanders were bitten by police dogs in the same month. The Coalition began in the early 1980s because of police dog bitings of overwhelmingly Indigenous youth.
In Asapace's case, the Saskatchewan Police Commission will be doing an internal review on use of force in his assault. Lee says that anybody who knows the history of the Saskatchewan Police Commission knows that they're very forgiving of police violence against community members. "There's no real accountability," Lee says.
Update, October 13, 2022: This article stated that Erica Violet Lee has not had violent run-ins with police, when she has. This article has been updated."