"Nothing about us without us"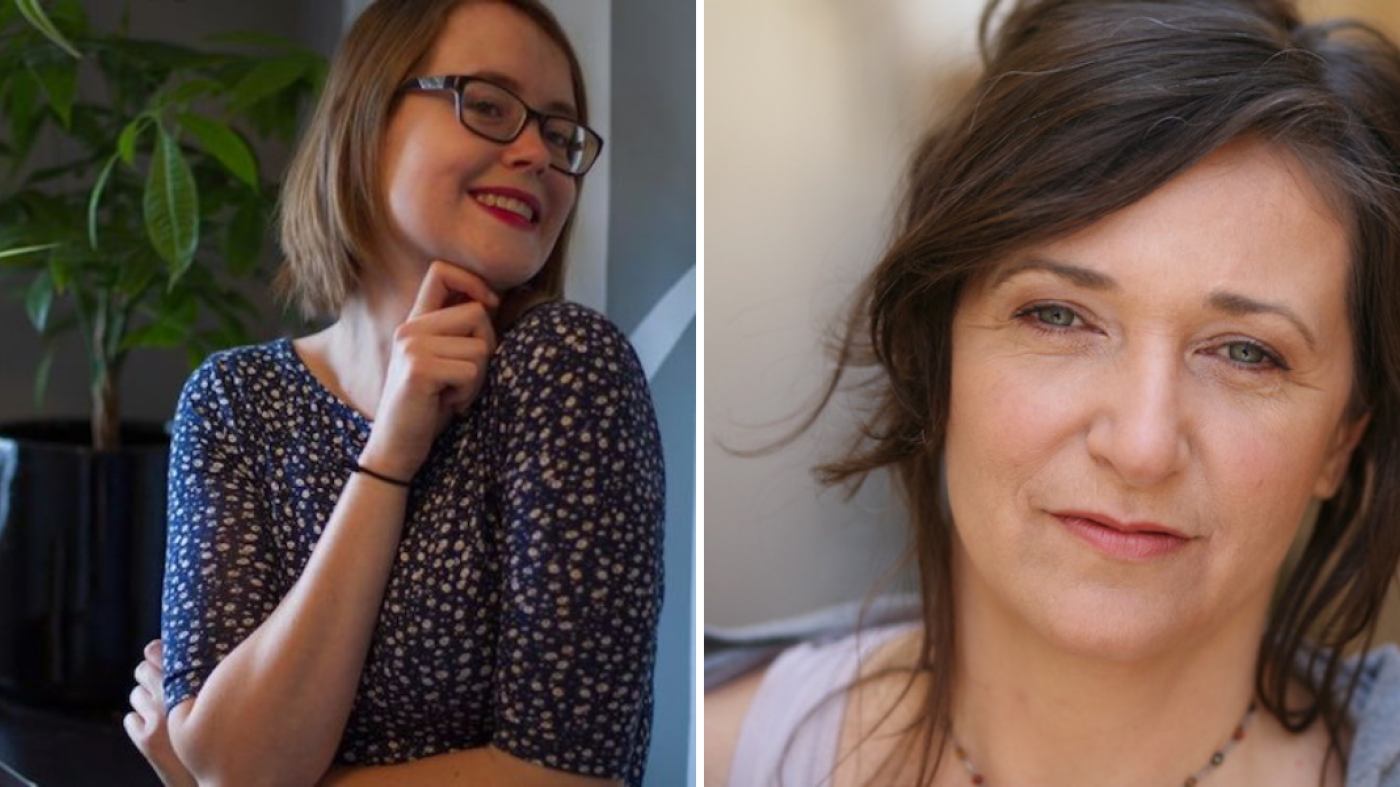 The COVID-19 pandemic has not been kind to the arts. Approximately one in four Canadian arts, culture, and recreation workers lost their job in 2020, leaving a total of 114,400 people without employment in the arts. From the closure of performance venues and art galleries to the shutdown of in-person rehearsals, it's been a rough couple of years for anyone involved in a creative pursuit, professionally or otherwise.
Although all artists have been affected by the pandemic and its accompanying public health measures, not all artists have been impacted equally. Disabled artists not only experience intensified versions of the same negative impacts as non-disabled artists, they also face unique, pre-existing structural and socio-economic challenges that have been exacerbated by COVID-19.
According to the United Nations, disabled people are more likely to experience economic vulnerability and conditions of poverty or extreme poverty than non-disabled people. Overall, disabled people are also at a higher risk of both contracting COVID-19 and facing long-term complications from the virus if they do get sick. Meanwhile, public health measures like limiting the size of in-person gatherings – although an important part of protecting us all from COVID-19 – can also be incredibly socially isolating, an experience that is all too familiar for many of us in the disabled community.
While disabled artists have met these challenges with creativity and resilience, solidarity and community have possibly never been more important than they are right now.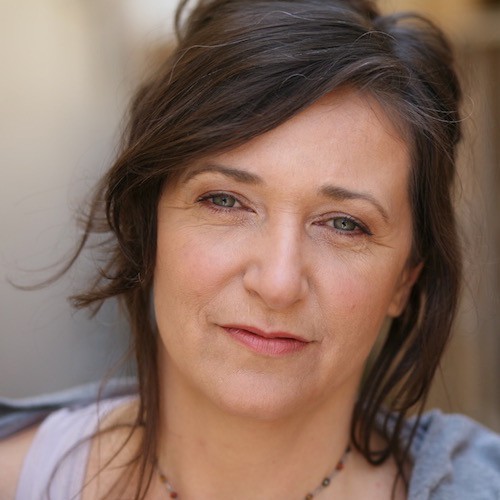 If anyone understands the importance of community to disabled artists, it's Traci Foster. Foster, who uses both she and they pronouns, is the creative executive director and co-founder of Listen to Dis' Community Arts Organization, Saskatchewan's first – and only – arts organization run for and by disabled people.
Through inclusive, multidisciplinary performance and practice and thoughtful discussion, Listen to Dis' (LTD') strives to build connections between disabled artists and the broader arts community in Saskatchewan. LTD' serves disabled artists of a wide range of ages and lived experiences, including "psychiatric disabilities; cognitive and learning disabilities; physical disabilities; addictions; environmental sensitivities; chronic pain or disease; and physical, mental, and/or emotional disabilities from the adverse impacts of medication."
LTD' offers school performances, workshops, disability audits, access consultations, and a visiting artist series featuring artists from around the world. LTD' is also home to two performance ensembles: Listen to Dis' VOICE and the Other Ordinary, a theatre collective.
Foster has been with the organization since its creation in 2006. In addition to her role with LTD', Foster is a practising somatic artist. She works to help artists of all kinds to make the connection between inner voice and outward creative expression. They identify as both disabled and neurodivergent.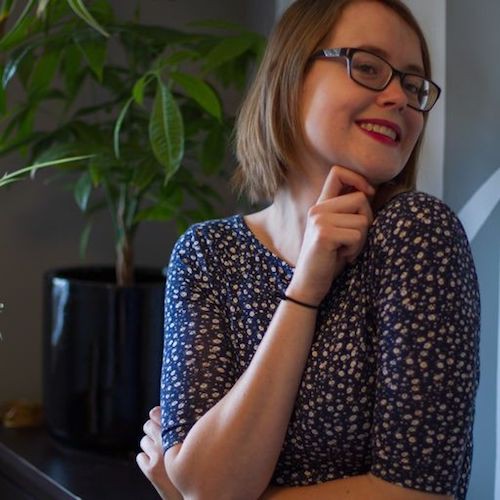 Shelby Lyn Lowe is LTD's program and production coordinator, communications coordinator, and resident stage manager. With an artistic background in theatre, Lowe has worked extensively as a stage manager, a lighting and sound technician, a set and costume designer, and as a puppeteer. She identifies as a disability ally.
For the Sask Dispatch, I sat down with Foster and Lowe to talk about the impact of the COVID-19 pandemic on disabled artists, the importance of community, and the unique perspectives Saskatchewan can bring to national conversations about disability and the arts.
Why is community important for disabled artists?
Foster: Community is important because we survive via interdependence – there is no surviving the journey without an interdependent community. That's one of the things that we lean heavily into, because [as disabled artists] we have a very heavy … a very embodied understanding of the importance of our interdependent community.
Why is it important to have communities led by disabled people, for disabled people?
Foster: Disabled people understand their experience from the inside out. Not always – but often – [non-disabled] people claiming to represent disabled people are coming from a medicalized or charitable understanding of what disability is, where[as] people who are disabled themselves are coming from their lived experience. They understand how many barriers are present on a day-to-day basis for disabled people to succeed. Often people believe that the arts is an exception to that, but it's not.
[As disabled people], we look after ourselves and our community in a different way – by coming together and being led by each other's experiences in an interdependent way – [as opposed to] somebody who has really great intentions [but] doesn't necessarily understand what it's like to live within the disabled experience.
Lowe: There's also a phrase in disability culture: "Nothing about us without us."
"[As disabled people], we look after ourselves and our community in a different way – by coming together and being led by each other's experiences in an interdependent way."
That's the first time I've ever heard that [phrase] and I quite like it. It's a very succinct way of talking about not just … the art itself, or how people are represented, but also about how the art is created.
There's a lot of information on your website about the programs and supports that you offer to artists. Are there any programs in particular that you want to highlight? Or that you think are particularly important?
Foster: Listen to Dis' VOICE has been around since 2008. So that's … significant. We have some of the original members, founding members who were present in the initial projects in 2006. So, we've had people around in some cases for close to a decade and a half, which I think says something, in terms of both the work that we do as well as the need [for the work that we do].
We have the Other Ordinary, which is the theatre company. We're the only touring crip theatre company in Canada. Hopefully that changes really quickly. But we're pretty proud of the work we've done and the impact that work has had in Saskatchewan. Many of the artists in the theatre company have now become independent artists as well and are being invited into opportunities in a way that, I think it's fair to say, probably wouldn't have happened [before] LTD'.
Last but not least, we have the visiting artists' series. In the last two years under Shelby's creative design, it's [been] an online program. Now we have people coming in from around the world. I'm not saying people are flocking in, but we do have a massive following for the program. We also now have an even more diverse and eclectic attendance. So, these three creative programs are really special to us.
Lowe: I'd also like to add that with our arts programming, we make it adult appropriate. It's not just like, some [of the] art programming that other organizations do, [where] it's just colouring [or other types of crafts]. That's great for some disabled people, but there is also a community of disabled people who are looking for […] more artistically stimulating and challenging forms of art. So, that's what we offer and that's important because not all disabled people … have the interest or abilities of children.
"There are artists in Vancouver, Toronto, and Montreal who wonder, 'Why are you doing this kind of work? Because hasn't that work already been done?' But the work is not done here [in Saskatchewan]."
How has the COVID-19 pandemic impacted the types of programming and supports you've been able to offer?
Foster: We pivoted on to online programming … immediately. We floundered in some ways, of course, but we also held integrity of coming together and pretty quickly [made] room for rehearsal, presentation, workshop facilitation – online. Last year, we organized 166 online events. We just did them, you know? That's what we did, we pivoted … and made it work. We're good at that as disabled people … we're good at adaptation. It might not look like it from the outside, but that's only because of the colonized view of disability. [Disabled people], we're really good at adapting.
I'm also curious about the impact that COVID has had on community in general, like the fellowship and camaraderie that happens when groups of similar people come together.
Foster: I think [the impact] varied from person to person, and it still does. We chose to be extraordinarily mindful. Health and care came first and the desire to be back together in person second, even though that [choice] would have cost us some members. I feel now, two and a half years in, as we're starting to come back to in-person [events], we see that [the pandemic] has really interrupted some of the commitment and camaraderie among some of the company members. Their interest in working together today versus when we were leaving for the tour is very different. For others, it strengthened their commitment [toward one and other and their art]. They don't care if the programming isn't as satisfying online. Rehearsing a play obviously isn't as satisfying online; however, that is not front of mind for some of the members – it's that we're continuing to work with what we have and work with care and compassion and kindness for one another. Under the given circumstances, that's what's important. So there is really a broad range, even within our own microcosms.
"Health and care came first and the desire to be back together in person second, even though that [choice] would have cost us some members."
What do you think Saskatchewan can bring to the larger conversation about disability and the arts?
Foster: We have touched a lot of people, but in the whole scheme of things, [Saskatchewan is] still considered a flyover province. Our work [as disabled artists] in Saskatchewan […] is certainly not at the forefront [of the Canadian arts scene]. So I believe that what we have to offer, or one of the things we have to offer, is to [remind people] of the fact that the work we have to do to create equity and access within the disability community is still very present. We're facing that here in the work that LTD' does. There are artists in Vancouver, Toronto, and Montreal who wonder, "Why are you doing this kind of work? Because hasn't that work already been done?" But the work is not done here [in Saskatchewan], and it's not done in the suburbs of bigger [city] centres where people aren't even aware that there is such a thing as disability culture.
This interview has been edited for length and clarity.