What's left for youth in the SK NDP?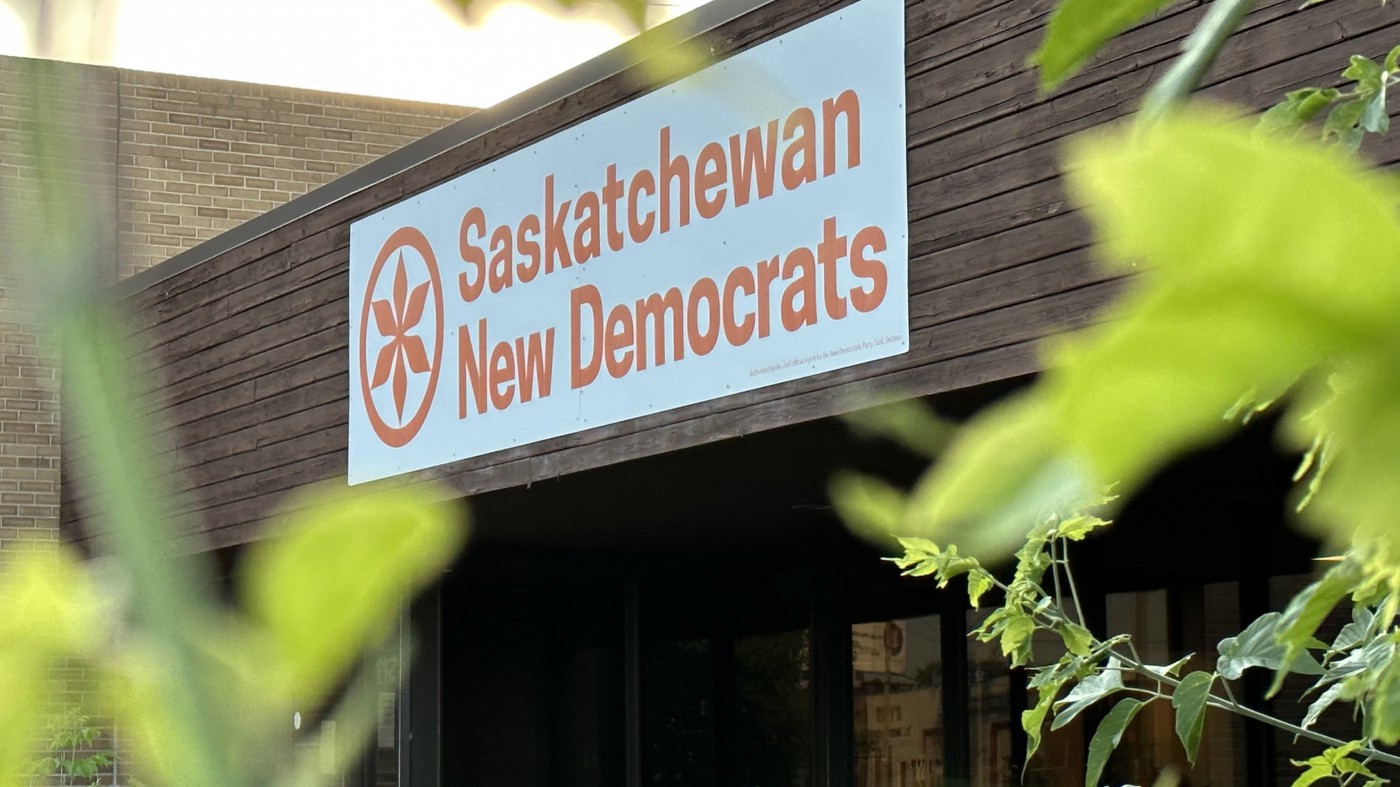 I was a political science student at the University of Saskatchewan (U of S) when I first joined the New Democratic Party (NDP). It was the fall of 2015, the party was gearing up for the upcoming federal election, and there was serious talk of the NDP actually forming government at the federal level for the first time. The Saskatoon-University candidate, Claire Card, was tabling at the U of S campus, speaking to students about the NDP. She was accompanied by Jennifer Bowes, who would later go on to represent Saskatoon University at the provincial level. I stopped by their table and asked what the party would do for students. I can't remember what they answered, but they impressed me enough to convince me to buy a membership right then and there.
That first membership card is still packed away somewhere in a junk drawer. I originally joined because I wanted to see progressive change in our province. At first, my experience was positive and I believed that the NDP could build a more just Saskatchewan. I've since realized that people on the left need to move on from the NDP and organize to serve the needs of our communities ourselves. Trying to move the NDP to the left is never going to happen and we need to stop deluding ourselves about this if we ever want things to improve in Saskatchewan.
The day after I bought my membership, I was in my dorm with my roommates, watching The Lord of the Rings yet again, when I got a call from Card. She asked what I was doing that day and if I wanted to go door knocking. I was surprised by the quick turnaround time, but I was eager to dip my toes into politics outside the classroom, so I said yes.
I believe in workers' rights, Land Back, climate action, universal access to housing, food, medicine, and education, and an end to the exploitative capitalist system. My time in the party has taught me that the NDP doesn't share these values.
Card and another volunteer gave me a crash course on political canvassing – how to talk to people on the doorstep, the conversational formula for quick, productive exchanges about politics. Before long I was going out door knocking at least three times a week after class. After a few weeks, Card's campaign even started paying me, which felt like a godsend for a poor university student.
We all know how the 2015 election ended up for the NDP. They did not form government, and Card lost to Brad Trost, the incumbent Conservative candidate. On election night, volunteers and staff returned to the campaign office to commiserate late into the night and share stories from the campaign trail. That was when I first felt part of this chosen family – a group of people with shared beliefs fighting to make the world a better place, even if we had lost this particular race.
After the election, some other students and I re-formed the U of S NDP club, which had been defunct for several years. I also became involved with the Saskatchewan Young New Democrats (SYND), the party's youth wing. First, in 2015, I was elected the vice-president of outreach; a year later, I was elected SYND president. It was here that I learned about the internal workings of a political party.
Realpolitik
Partisan youth politics tend to attract people vying to be future MLAs. While I was a part of the SYND, youth politics were rife with intrigue and backstabbing, and we spent our time play-acting as Frank Underwood in our own version of the Netflix show House of Cards. The obvious difference here is that the political stakes were actually very, very low. Even so, the SYND replicated many of the problematic behaviours of government officials. During my tenure as SYND president, I helped people send claims to the party's anti-harassment committee and had multiple awkward conversations about people's bad behaviour.
Because of my position as SYND president from 2016–2017, I sat on the Saskatchewan NDP executive. Here, we used phrases like "ground-up decision-making" or "grassroots politics" and told members their voices were heard. This was a facade; the general membership had no real say in the party.
General membership's lack of influence is best demonstrated at conventions, where members gather to discuss policy, vote on important matters, and decide who will lead the party (at least in theory). There is always a complaint from the general membership that what's voted on never ends up being part of party policy. The least controversial proposals always rise to the top of the list for discussion, and those that might cause some headaches for the party don't get brought up because we inevitably run out of time. If you've ever been to a convention, you know resolutions like reaffirming the party's commitment to health care are always first to be debated by a long lineup of speakers taking up time; this is no accident.
Questions of leadership
In the summer of 2017, I was hired as a summer youth organizer for the NDP. I travelled around Saskatchewan, meeting with constituency associations and members to help grow the party. It was also the summer of the Ryan Meili and Trent Wotherspoon leadership race.
As staffers, we were not allowed to declare who we supported publicly. But when that summer was over, as SYND president, I decided to endorse Meili for party leader. I felt that Meili offered a more progressive vision for what the party could be. Meanwhile, the main argument for choosing Wotherspoon was that he could reach those in rural Saskatchewan and expand the party's base with a more centrist message (this was framed by Wotherspoon's campaign team as a novel idea that had never been thought of before, even if it was a tired move the NDP has been doing for years).
Meili ended up winning the leadership vote that took place in March 2018. On the night of Meili's celebration party, I was given a contemptuous congratulation by another staffer who predicted that Meili's victory would signal the end of the NDP. Evidently, the NDP is still around, though I'm not convinced the party wouldn't still be barely hanging on if that vote had gone differently.
Winds of change
In 2018 I moved away to work as a constituency manager for Trevor Horne, an NDP MLA in Alberta, during the last year of the Rachel Notley government. My time there was disappointing, to say the least, and many of the issues I had with the party in Saskatchewan were also present in Alberta. Before the 2019 Alberta election, I quit my job and moved back to Saskatchewan, telling myself that I was out of politics and wouldn't be going back to the NDP. But it was only a short time until I was volunteering again and re-elected SYND president. This second term only lasted a few months before I resigned. At that point, there were two factors that pushed me to leave the NDP: my own politics started to shift further to the left, and the problems in the party were getting more difficult to ignore.
At my last provincial convention in 2019, the SYND proposed several progressive resolutions like tuition affordability and student loan forgiveness, declaring a climate emergency and investing in eco-friendly public transit, updating and Indigenizing the school curriculum, and universal mental health coverage. I do not recall any of these motions being debated during that weekend. It felt like a chorus of old party stalwarts was telling the youth that our issues did not matter.
By January 2020, I stepped down from the SYND and the party executive. I also didn't renew my party membership.
When COVID-19 hit in March of that year, I was forced out of my place in Saskatoon and had to move back home to a rural area near Nipawin. During those months, I worked as a culvert inspector for the rural municipality of Torch River. I say it jokingly, but nothing will radicalize your politics faster than living with your parents while digging ditches all day in the summer heat during a global pandemic.
Leftists need to move on from the NDP and organize to serve the needs of our communities ourselves if we want things to improve in Saskatchewan.
Around the same time, I began to distance myself from the party further, and after a while, people started to notice. I received messages from people in the party asking me what was wrong, and I told them the truth: the NDP no longer represented my politics. I believe in workers' rights (including anti-scab legislation and strengthening unions), Land Back, climate action, universal access to the necessities of life like housing, food, medicine, and education; nationalization of public resources, and an end to the exploitative capitalist system. My time in the party has taught me that the NDP doesn't share these values.
When the 2020 provincial election rolled around, the Saskatchewan NDP asked if I would help volunteer. This time, my answer was no. There are still people who've decided to keep working to move the party further to the left and who will be party members for life. And while I admire their hard work and dedication, I wonder if they consider whether giving their time, money, and effort is worthwhile if the NDP isn't listening.
The Saskatchewan NDP held another leadership race in June 2022, the third in nine years, in which only 4,736 votes were cast. Trent Wotherspoon had received 4,860 votes when he lost the leadership race in 2018, meaning the losing candidate in 2018 received more votes than the total cast in 2022. In addition, the number of eligible voters went from 13,414 to 7,294 in those four years. Is this not becoming the political version of the movie Weekend at Bernie's, trying to make something look alive when it's already dead?
Finding a political home
Despite a decade and a half in opposition, the Saskatchewan NDP seems committed to a losing strategy. Kaitlyn Harvey ran in the most recent leadership race on the Sustainable Saskatchewan Strategy, a platform she created based on the Green New Deal campaign in the U.S., which includes climate justice and a transition away from oil and gas. But the party made her bid as difficult as possible. She was met with what she describes as "discriminatory practices" and the purposeful obstruction of her campaign.
Harvey's experience running in the SK NDP is reminiscent of how the B.C. NDP treated Anjali Appadurai during her leadership run in 2022. Appadurai, a climate justice activist, ran for leader of the B.C. NDP on a platform called the Healthy Climate Plan, which advocated for universal free transit, environmentally focused unionized jobs, and the implementation of the United Nations Declaration on the Rights of Indigenous Peoples. She was later disqualified after party leadership determined that her campaign had engaged in "improper conduct" for partnering with community organizations like environmental justice groups. It was later revealed that the rules Appadurai was accused of violating weren't even in place during her campaign, but were instead retroactively applied. By default, the B.C. leadership race was won by David Eby, a longtime MLA and B.C. Attorney General, maintaining the party status quo.
As Harvey and Appadurai's experiences demonstrate, pushing the party in a more progressive direction is a recipe for being shut out of the party, and the party has shown it will do whatever it can to prevent climate justice activists from attaining leadership positions, even if it means subverting democracy.
Instead of hoping politicians will change course and take care of people's needs, we can organize, challenge those in power, and serve our communities through mutual aid.
So where does that leave anti-capitalist voters in Saskatchewan who want climate justice, Land Back, a living wage for all workers, and people-led democracy? Certainly not with the NDP. The party occasionally uses this language when it suits them, but their actions show that the party doesn't care about these issues.
If these issues matter to you, we should be building our own organizations to fight for these changes. We need socialist organizations that build class consciousness through political education. Instead of hoping politicians will change course and take care of people's needs, we can organize, challenge those in power, and serve our communities through mutual aid.
The NDP is like the old milk we find in the back of the fridge – it's rotten. When milk has spoiled, we don't try to reform or change it, nor do we try to save it and put it in our coffee, telling ourselves it's not what's making us sick. No, we throw it out. And just like that spoiled milk, it's time to throw the NDP – both federal and provincial – in the trash bin.