Checking in two years after the end of NORTEP and NORPAC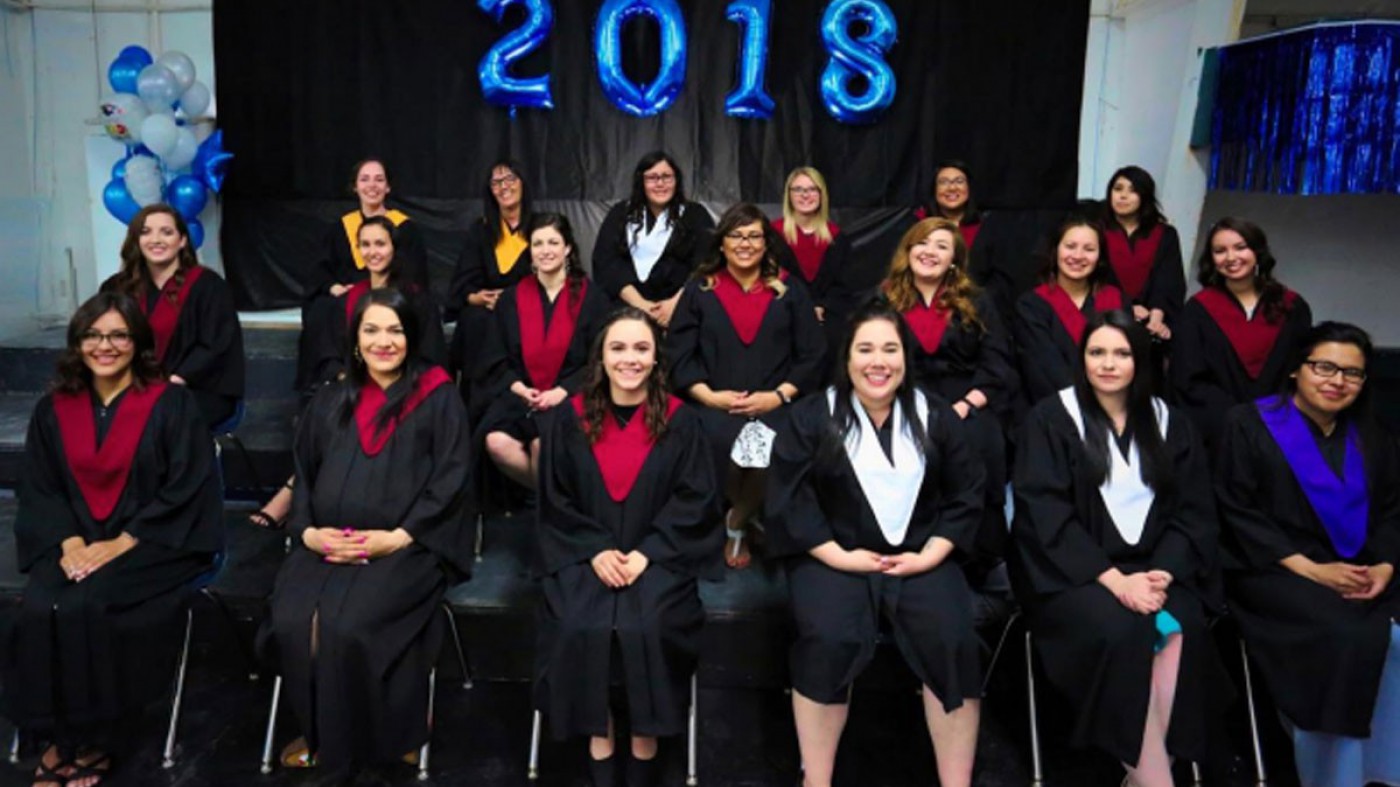 For 40 years, the Northern Teacher Education Program and the Northern Professional Access College (NORTEP and NORPAC) operated in Northern Saskatchewan communities. They allowed people to get an education and, for some, to become teachers in their own communities. That was, until 2017, when the Sask Party cut funding and eliminated both programs.
The responsibility of providing services previously offered through NORTEP/NORPAC fell to Northlands College, which eventually took in students from the NORTEP/NORPAC programs after their closure. But there are worries about Northlands' ability to provide the North with trained teachers. In 2017-2018, Northlands graduated 23 northern Saskatchewan undergraduate students, but their annual report doesn't state how many of those graduates were education students. But the cultural effect, including on Indigenous languages, is being felt.
NORTEP/NORPAC required their students to take an Indigenous language course, but this is no longer the case at Northlands College. Tammy Robinson is a northerner and Métis woman from Cole Bay who received a bachelor of arts and bachelor of education from NORPAC and NORTEP, respectively, then worked at NORTEP/NORPAC as a registrar, student adviser, teacher, and executive assistant over the course of 18 years.
Robinson says it is important that Indigenous languages be taught in schools to prevent them from disappearing.
"I spoke fluent Cree until I started kindergarten," Robinson tells the Sask Dispatch, "and then once I started speaking English my mother stopped speaking Cree to me. Today I can only understand a few words but I've asked her, 'Why did you stop speaking Cree to me?' and she said, 'Well, you became more educated.' When she went to school she was made to feel ashamed of her language," Robinson says.
Robinson says it is important that Indigenous languages be taught in schools to prevent them from disappearing.
Now, the Gabriel Dumont Institute and the Lac La Ronge Indian Band are teaming up to offer a four-year fully accredited bachelor of education degree, under the new banner of the Northern Indigenous Teacher Education Program. An initiative to fill some of the gaps left by the closures in 2017, the program aims to begin operations in September 2019.
April Chiefcalf was a faculty member with the NORTEP/NORPAC programs for 16 years, teaching women's and gender studies, Indigenous studies, and educational foundations, as well as working as a program coordinator for over two years. Chiefcalf currently lives in La Ronge and speaks to an aspect she felt was lost in the closure and that will be important moving forward.
"It all stems out of that Indigenous control of Indigenous education from the 1970s," Chiefcalf tells the Sask Dispatch. "I never thought we would lose that. I used to teach that as history and it was this major victory and I never thought that the government would take that away."