How do we close the renewable energy gap for low-income people?
An interview with Joshua Campell of the Wascana Solar Co-op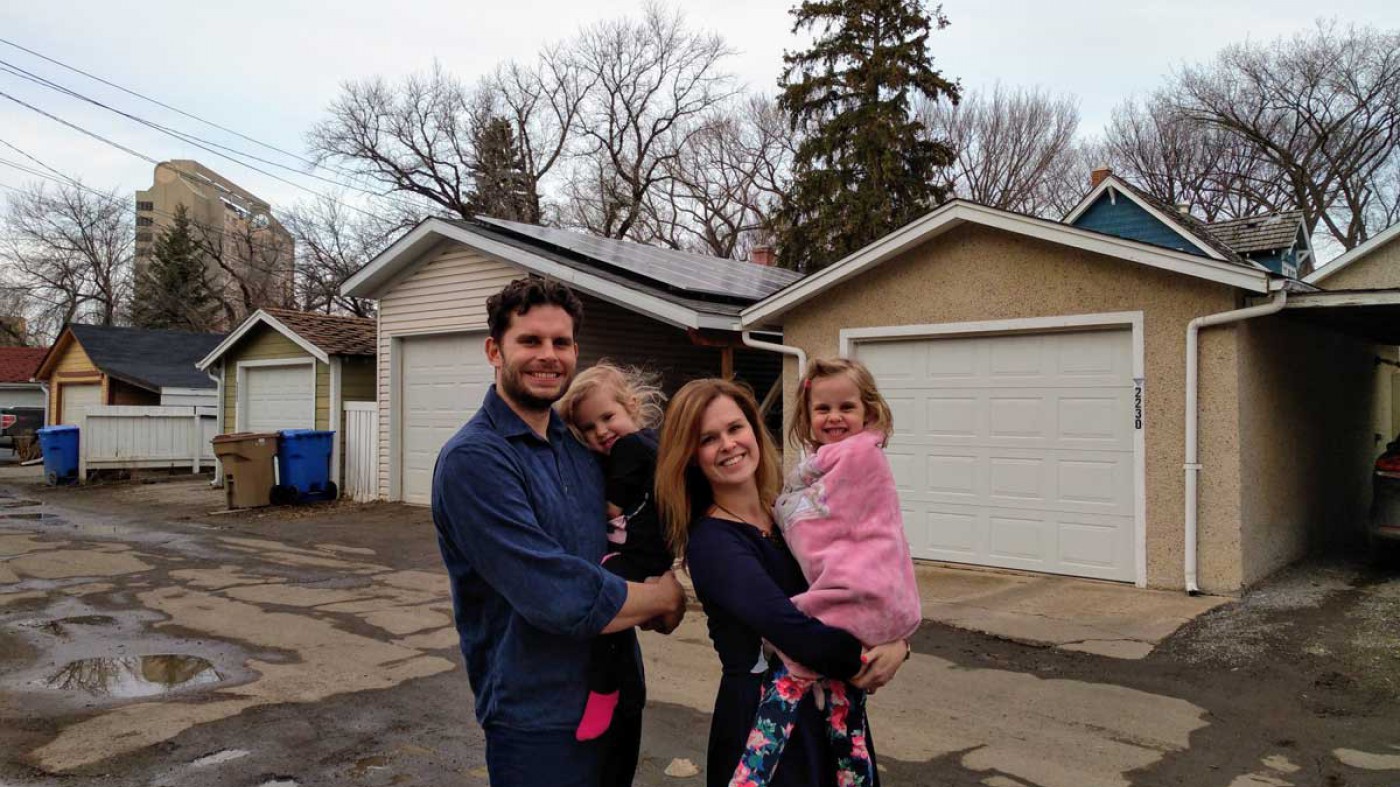 "Low-income households suffer a disproportionate energy burden, defined as the percentage of gross household income spent on energy costs," says the U.S. Department of Energy. The national average energy burden for low-income households is 8.2 per cent, which is triple the percentage borne by non-low-income households. In the U.S., 44 per cent of households are defined as low income.
"This is often the result of situations where renters have poorly insulated homes and have little choice but to use inefficient means to heat and cool their living spaces," says Joshua Campbell, president of the Wascana Solar Co-op in Regina. "Add to this the difficulty that many low-income earners have [in] accessing loans and you have a burden that will only continue to increase unless there is policy and support to curb it."
Rather than waiting for those policies, the Wascana Solar Co-op is installing solar power right now. One program involves pooling funds to make group purchases of solar panels and installation services. "In our first group buy we estimate that our group of 13 members saved $67,000 off of the market rate on our panel purchases and installation," Campbell calculates. But he adds that "while this is a significant savings, the initial upfront capital required would still be cost prohibitive to many people."
Their second program is the issuing of preferred shares at a cost of $1,000 each. Shareholders make money off of energy generated from the Solar Co-op's installations. Campbell predicts good financial returns from this, and sees it as a way for people to invest in solar even if they "don't have the space or capital available to install their own panels. However, once again, I question how accessible contributing a $1,000 share investment is [for] many low-income folks."
"I question how accessible contributing a $1,000 share investment is [for] many low-income folks."
"There needs to be much more incentive offered at the government level," says Campbell. "Carbon pricing is a start, as some homeowners may consider renewable energy as a way to reduce their power bills. Some jurisdictions such as California have allocated a percentage of carbon taxes to go toward subsidies for low-income households to go solar. But even with this type of carbon pricing, it is hard to see the financial incentive that a landlord would have to put up solar panels when it is an upfront cost for them that seems to be benefitting the tenant at the owner's expense. One answer that I've seen for this came out of a Solar Renters program in Australia."
According to a CleanTechnica article, through this program of solar installations on rental units, "[renters] could have lower utility bills and landlords may receive subsidies and have the ability to charge more for rents."
Asked about what could spark major changes in Saskatchewan, Campbell suggests "a province-wide virtual net-metering program from SaskPower would be an example of a 'larger transformation' that could democratize energy use. Currently, Radiance Cohousing, the SES [Saskatchewan Environmental Society] Solar Co-op, and Saskatoon Light & Power have teamed up in what is Saskatchewan's first virtual net-metering demonstration. Through this program, power that is generated using solar panels at the Radiance Cohousing building is being used to energize electric cars at the Saskatoon Carshare Co-op. Similar programs could do a lot to democratize energy use in our province if organizations like SaskPower enable this to happen."
The SES Solar Co-op in Saskatoon "played a huge role in helping us get started," says Campbell. "They have a vision to help many renewable energy co-ops begin throughout our province. The development of these co-ops is surely a sign of people taking action and not wanting to wait for 'larger [government-led] transformations' to take place."