FreshCo contracts "a complete downgrade" for workers
As four Sask. Safeway stores convert to FreshCos, workers are looking at lower wages, fewer entitlements, and fewer benefits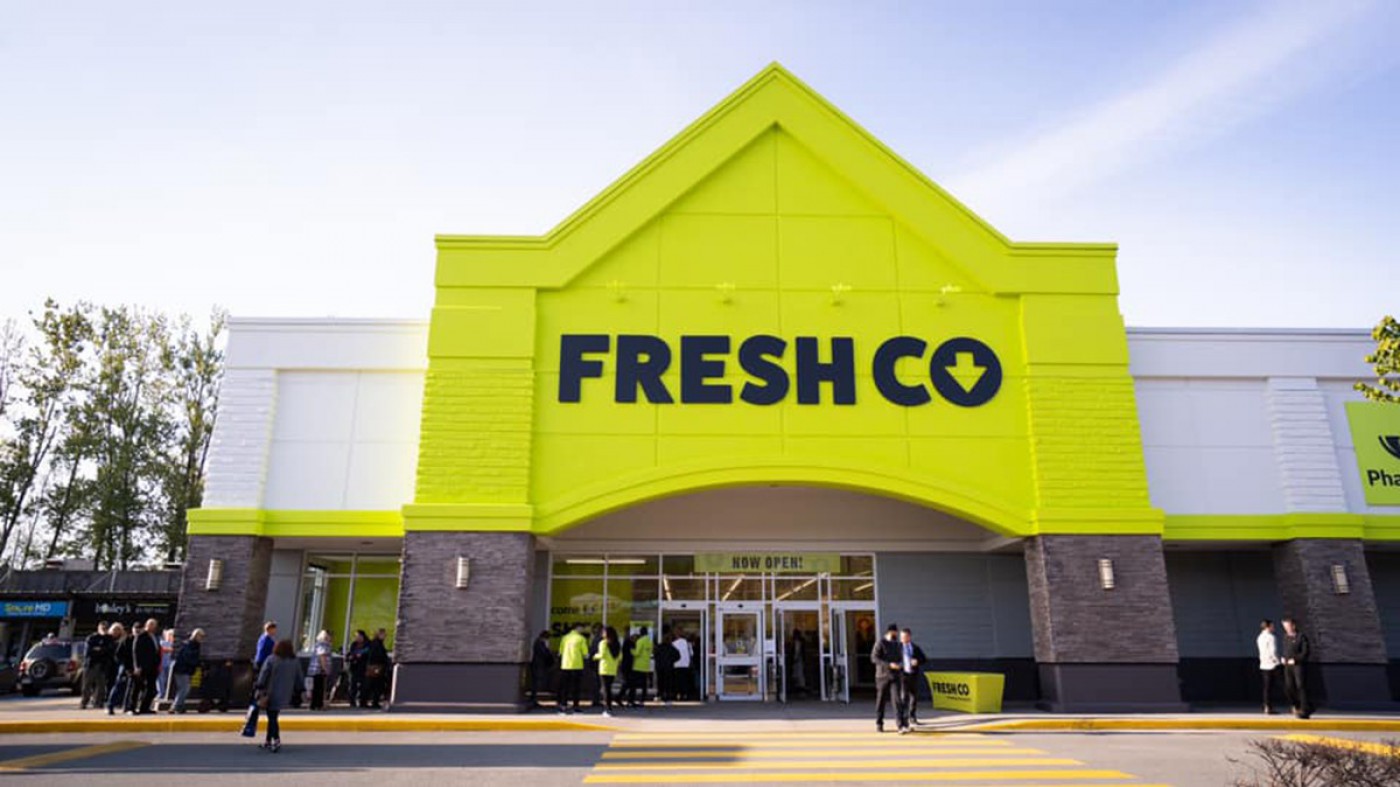 In August 2019, Sobeys Inc., which purchased Safeway's Canadian stores in 2013, announced that they would be converting three of their Saskatoon locations as well as their Regent Park location in Regina into FreshCo stores. The same transition has already happened with two Safeway locations in Manitoba and five in British Columbia, with six more set to open in B.C. next year. While the company told Kelowna Capital News that "customer response […] has been overwhelmingly positive," following the opening of the first FreshCo locations in Mission and Richmond, for workers the transition has been a different story.
"It's a completely substandard contract," says Trevor Miller, the staff representative of the Retail, Wholesale, and Department Store Union (RWDSU), which represents the roughly 320 workers who are affected by the change. "It's a complete downgrade of the existing Safeway agreement." He says that workers who choose to remain in the FreshCo locations will be looking at lower wages, fewer entitlements, and fewer benefits.
"We were kind of strong-armed in one sense," he continues, "because the language that got into the last agreement stipulated that in the event that they choose to convert to a discount banner – a.k.a. a FreshCo – that we would have to enter into negotiations with them again to put that contract together." That means that workers were forced to renegotiate their contract, and accept an inferior agreement from their new employer. The previous contract – the one that contained the language that would send workers back to the bargaining table if and when Sobeys converted to a FreshCo – came in 2016, after workers had gone for two years without a contract. The new agreement, just ratified, will carry through until 2022.
"It was an uphill battle for us because again, it's the discount model. It's hard for us to argue [for] improvements or things that are better than the existing full-service grocery."
Miller says that the very fact that FreshCo is a "discount brand" is what made negotiations difficult. "It was an uphill battle for us because again, it's the discount model. It's hard for us to argue [for] improvements or things that are better than the existing full-service grocery."
Discount grocery stores, like FreshCo and Loblaws' discount brand No Frills, are on the rise across Canada, a response to increasing food prices and rising inequality that have people looking for ways to save money on their groceries. Discount grocers generally cut costs by offering a more limited selection of products; cutting services like bagging; and, of course, by providing lower compensation to workers.
Miller says he thinks RWDSU managed to get Saskatchewan workers a slightly better deal than those in Manitoba, but "it's almost the exact same contract." He says B.C. workers' contract is similar, and it's likely that Alberta Safeway stores will be seeing this kind of transition in the future. But at least workers in the West have a collective agreement. "There [are] not a lot of unionized Sobeys or FreshCos out East."
Miller says that how much workers will be affected depends on who they are. "If you're in a position in life where taking a buyout is good for you, or you were close to retirement, this is pretty great. If you're not – if you're not getting a buyout or you're getting laid off – or having to work under a FreshCo contract, I'm sure it's pretty scary."
What's left now is for the company to send packages to the staff, asking them to indicate whether they want a buyout, or to use their seniority to take positions that are currently held by less-senior workers at the remaining Safeway. For the rest, they'll either be laid off or transitioned to the FreshCo brand. In the meantime, what was once a single bargaining unit has now been splintered, leaving workers with less collective power.
Even with the agreement ratified, there's still much uncertainty ahead. "We've never really gone through this kind of a process before," says Miller. "It's an unfortunate situation and everyone's doing the best they can with it."